On August 16, 2022, the Prime Minister issues the Decision No. 985/QD-TTg on the National Aquaculture Development Program in 2021 - 2030 period. This Decision takes effect on the signing date.
In particular, by 2030, total aquaculture productivity reaches 7 million tons/year, export turnover reaches USD 12 billion/year, and aquaculture value growth rate reaches 4,5 %/year on average.
Besides, the Program set the objectives to produce and supply more than 60% of giant tiger prawns parents and white leg shrimps' parents, and 100% of selectively bred pangasius fish parents; improve breeders of aquaculture breeds with high economic value and great commodity quantity.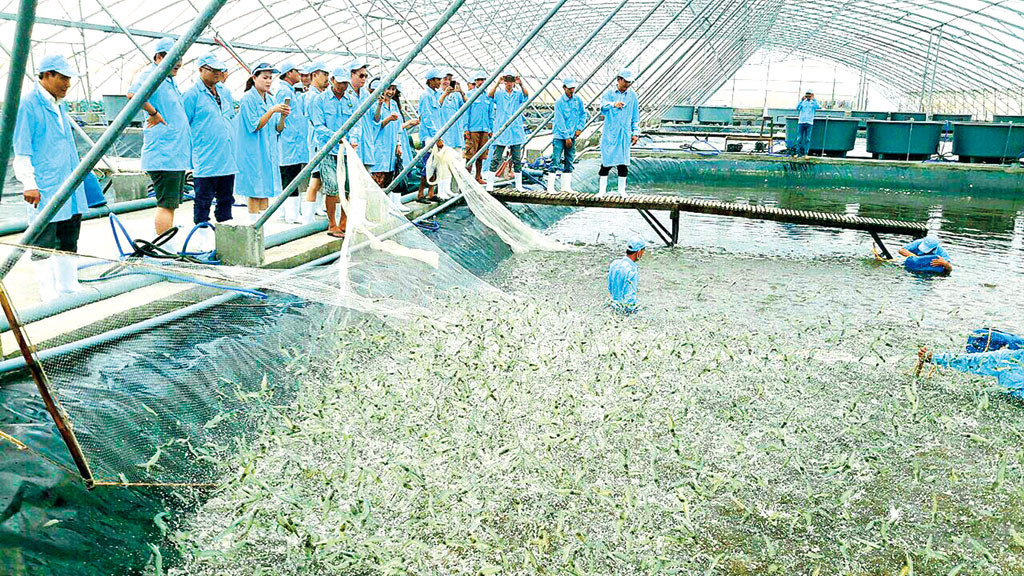 To archive the above objectives, the Program focuses on:
- Continue programs for domesticating giant tiger prawns and selective breeding of white leg shrimps in order to facilitate domestic production.
- Breeder shrimps are subject to quality control before and during market circulation and do not carry dangerous pathogens.
At the same time, continue selective breeding programs which aim to improve quality, satisfy market demand, adapt to climate change, and be able to resist commonly found dangerous diseases.