On May 15, 2023, the Prime Minister issues Decision No. 500/QD-TTg on approving the National Power Development Master Plan for the 2021-2030 period, with a vision to 2050 (Power Master Plan VIII).
The master plan and orientation to synchronously develop and diversify types of power sources with a reasonable structure to ensure energy security, improve the self-reliance of the electricity sector, and reduce dependence on imported fuels.
Continue to promote the development of renewable energy sources (hydropower, wind power, solar power, biomass power, etc.), new energy, and clean energy (hydrogen, green ammonia, etc.) that are suitable for ensuring the safety of the system at a reasonable cost, especially self-generated and self-consumed electricity sources, rooftop solar.
Efficiently exploit and use domestic fossil fuel sources in combination with imported sources: Gradually reduce the proportion of coal-fired power, prioritize the development of domestic gas-fired power, and develop imported LNG power sources on a suitable scale.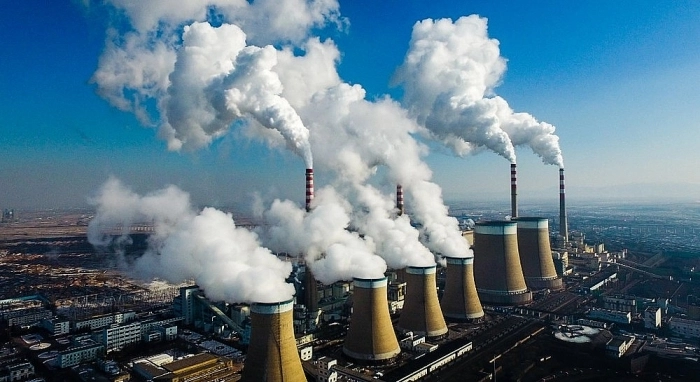 Development plan:
- By 2030, onshore wind power capacity will reach 21,880 MW, offshore wind power capacity to serve domestic demand will reach around 6,000 MW, and the number can be higher in case of rapid technological advancements and changes with reasonable electricity prices and transmission costs.
- The solar power potential in Viet Nam is approximately 963,000 MW by 2030, and total solar power capacity is expected to increase by 4,100 MW. The 2050 development target aims to reach a capacity of 168,594-189,294 MW, producing 252.1-291.5 billion kWh.
- By 2030, the total capacity of hydropower sources, including small hydropower is expected to reach 29,346 MW, producing 101.7 billion kWh, which can be further developed if economic and technical conditions permit.
- Prioritize the development of combined heat and power plants, power plants using waste heat, blast furnace gas, and by-products of technological chains in industrial facilities.
- Coal-fired power plants: Only continue implementing projects already in the revised Power Master Plan VII and under construction until 2030.
Orient to implement fuel conversion to biomass and ammonia with plants that have been operating for 20 years when the price is suitable. Stop operating plants that are over 40 years old if fuel conversion is not feasible.
- Gas-fired power plants: Prioritize the maximum use of domestic gas for power generation.
- Export and import of electricity: In 2030, import about 5,000 MW from Laos under the Agreement between the two Governments, producing 18.8 billion kWh; which could increase to 8,000 MW.
Prioritize the unlimited capacity development of renewable energy sources for export and new energy production on the basis of ensuring energy security and bringing high economic efficiency. The goal is to achieve an electricity export capacity of approximately 5,000-10,000 MW by 2030.

See details in Decision No. 500/QD-TTg.