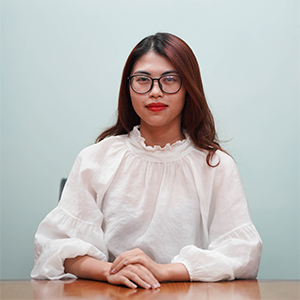 - Professional qualifications:
Graduated from The Department of Basic Law, Hanoi Law University
- Experiences:
+ From March 2019 - September 2019: Work at the Luat Bao Huy Investment Solution and Consulting Liability Limited Company; view and research all the cases, consult and answer customer's questions in civil...
+ From October 2019 - August 2020: Work at the BMSGROUP GLOBAL Joint-stock Company: Make business procedures on business registration, intellectual property, enterprise consulting.
+ From September 2020 to this moment: Editor in LuatVietnam.
Specialized categories:
Ms. Hoang Kim Anh is the editor in the categories of education and training, crime with many new and outstanding articles relating to regimes and policies for teachers, pupils; other articles on analysis, collecting regulations on fines and crimes...