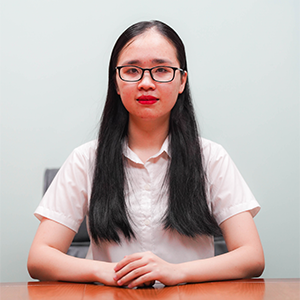 Binh Thao
Editor
Hotline:
19006192, Ext 208
Follow via:
- Professional qualification:
In 2020: Graduated from the Department of Basic Law, Hanoi Law University
- Experiences:
In 2019: Work at the Light Partnership Law Firm: Approach and research the criminal records in civil, labor, crime, marriage - family.. Make procedures of enterprise establishment, changing the Business Registration Certificate...
In 2020: Work at the Levina Law Firm: Support lawyers in composing application and papers; consult and make procedures of enterprise establishment and registration; change Business Registration Certificate...; work with the state agencies on administrative procedures.
+ From September 2020 to this moment: Editor at Vietnam Law Communication Joint Stock Company (LuatVietnam).
Specialized categories:
Ms. Binh Thao is the editor in the categories: Labor - Insurance with many articles in analyzing and collecting new and outstanding policies on labor - salary, social insurance, health insurance...
+ Labor: Update regulations on supporting employers and employees in labor contract, labor principles, working time, regime of relax, wages and salaries, labor disciplines...
+ Insurance: Update information on insurance subjects, insurance premium and rights in social insurance and health insurance...